Hey Everyone!
I'm planning on manufacturing and building my own small office out of the skylark 200 system; the problem is I only have a 4'x4' CNC router, so I have to modify all the blocks. I started with the floor block as a test and would love to hear some feedback.
Concerns:
Too many joints - Less strength in floor
Joints are at odd spots - I tried to shift the locking features to get a better location, but this is the best I could find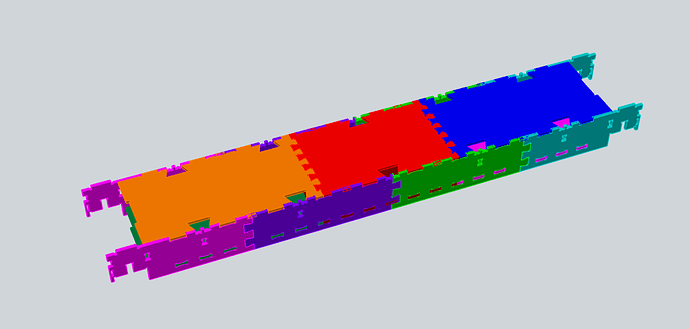 Thanks!